Things to do and places to explore around Domaine et Château de Valinches
Your green get away at Domaine et Château de Valinches close to Lyon, Saint-Étienne and Clermont-Ferrand can be all about relaxing in the natural surroundings of the grounds and enjoying the comfort and historical heritage of the hotel. But keep in mind that the restful yet invigorating atmosphere of the estate is just a portion of a much broader wealth of nature and heritage you can find in the Livradois-Forez region at the foot of the Auvergne greenbelt. Afterall, Catherine de Medici back in her day spoke of the western Livradois countryside as the Auvergne's very own Tuscany.
Nature escapades around Domaine et Château de Valinches
From the majestic basaltic lava flows in the village of Chenereilles to the volcanic crater of Montpeloux, Domaine de Valinches is surrounded by spectacular sites for you to take in the wild beauty of the landscape and forces of nature. During your stay at Château de Valinches, at the heart of the Forez region and on the doorstep of the Auvergne, don't hesitate to ask your hosts, Muriel and Bruno, for some recommendations. They're passionate about their region and know it by heart.
Monts du Forez and Hautes-Chaumes: Natura 2000 protected areas
Culminating at 1200 metres, visitors are sure to catch a breath of fresh air and admire splendid landscapes of unspoilt fauna and flora. Hike across 8000 hectares of peatland, moors, thickets, endemic fauna, and cattle making their way to their summer pastures – an authentic return to nature to break with your routine and clear yourself some head space.
The Haut-Forez vintage tourist train
The Haut-Forez tourist train is an original way of exploring the region with your family or friends. The typical 50s-style train departs from Estivareilles station, a 10-kilometre drive from Château de Valinches, and runs from June to September, taking passengers through breathtaking landscapes and landmarks like the Pontempeyrat viaduct at the crossroads of the Loire, Haute-Loire, and Puy-de-Dôme departments.
Hop off at any stop to enjoy a breather in the region's majestic resinous forests, or take a picnic break in the magnificent surroundings.
Tailored, private outing schedules are available for groups (families, or groups attending team building retreats, business committees, corporate seminars, etc.) or other private events for unforgettable moments (weddings, birthdays, anniversaries, retirements, etc.).
The unsung treasure of the Loire Gorges
Did you know that the Loire Gorges were listed in the Top 20 world destinations to visit in 2023 by reputed French newspaper Le Monde? The Gorges offer impressive landscapes, to say the least, and a majestic 28-kilometre-wide lake above the Grangent dam – a prime spot for families to enjoy water activities.
A 20-kilometre drive from Château de Valinches will take you to Château d'Essalois, a listed site in the Loire Gorges. From its family-accessible rocky outcrop, a 360 view spans the majestic wild river, luscious hillsides, and the Forez plains. The area also boasts a 335-hectare nature reserve, ideal for exploring hiking trails suited to all levels.
.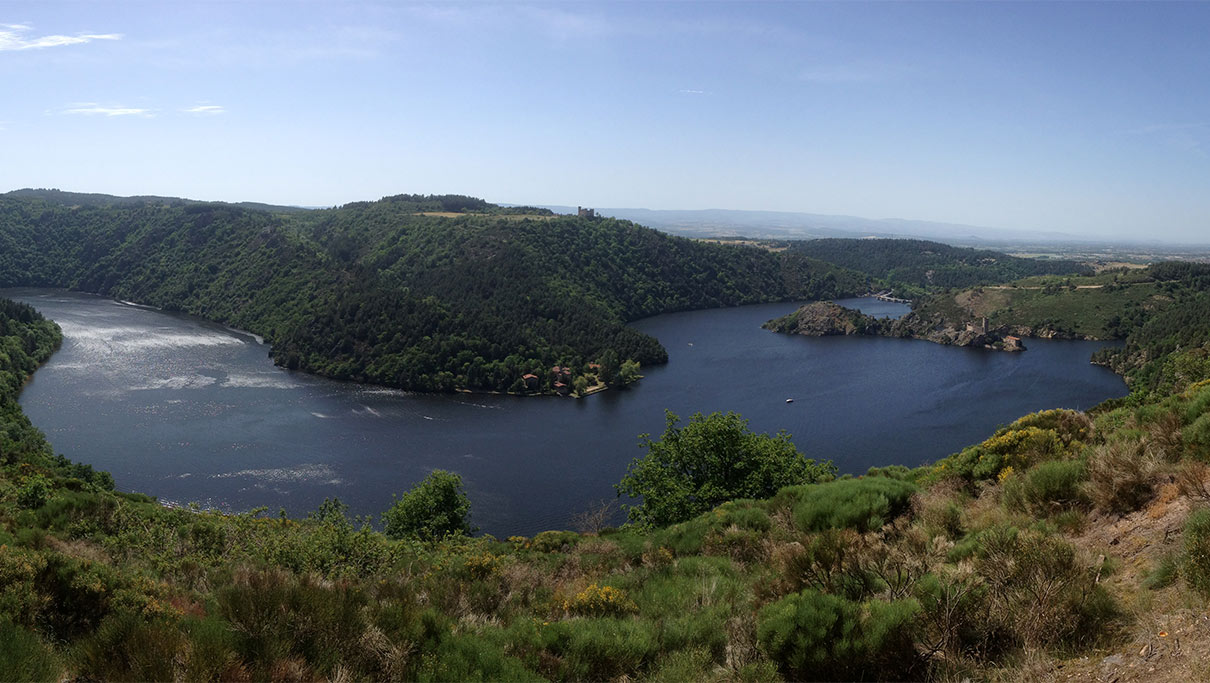 Magnificent hikes in the Monts du Forez
The Forez region offers over 5000 km of marked hiking paths that treat walkers to breathtaking views, from the Chorsin and Saut du Diable waterfalls to the Loire Gorges and the Hautes-Chaumes plateaus. The region offers an array of outdoor activities for everyone, including challenging hikes, family walks, horse riding outings, and mountain biking.
Cultural escapades around Domaine et Château de Valinches
Culture and heritage enthusiasts staying at Château de Valinches won't be disappointed by the cultural tourism opportunities on offer in the Forez valley.
Marols, elected Most Beautiful Village in the Loire
Home to Château de Valinches, the medieval village of Marols is worth the visit for its stunning charm. In 2022, it received the title of Most Beautiful Village in the Loire.
Abbaye de la Chaise-Dieu, a treasure of gothic architecture in Auvergne
A model in terms of gothic architecture, the Auvergne-based Benedictine abbey is a true heritage gem located in a village of exceptional allure, with its more than 1000 metre-high granite promontory.
Billom's medieval centre
The village of Billom is famous for its ancient Middle-Age quarters and Rue des Boucheries. Visitors travel back in time, strolling through the quaint and beautifully restored timber-framed houses and narrow streets. A Romanesque masterpiece, the Saint-Cerneuf collegiate is another must-see.
Château de la Bâtie d'Urfé and its many surprises
A listed historic monument, Château de la Bâtie d'Urfé flaunts an elegant renaissance style with beautiful geometric gardens and a delicate rotunda featuring a white marble fountain.
Culinary escapades around Domaine et Château de Valinches
With 8 three-star restaurants, 15 two-star restaurants and 72 one-star restaurants, the Auvergne-Rhônes-Alpes region is without a doubt a safe bet for lovers of fine-dining. Château de Valinches's own bistro-style restaurant L'instant Présent is no exception. From the Loire to the foothills of the Auvergne, talented local artisans bring out the best of high-quality produce, including cheeses and charcuterie renowned beyond the region.
Cheese lovers won't want to miss a visit to Ambert, just 35 km away from Marols and Château de Valinches. The Maison de la Fourme d'Ambert et des Fromages d'Auvergne holds workshops for visitors of all ages to learn how to make cheese and butter and milk a model cow, and also offers a snack bar where visitors can order delicious hamburgers topped with PDO Fourme d'Ambert cheese.
Urban escapades around Domaine et Château de Valinches
Domaine et Château de Valinches is grateful for its central geographical location in the Monts du Forez and provides an easy access to major cities in the Auvergne-Rhône-Alpes region. A 1h15 drive will take you to Lyon, where you can explore the city's four old quarters and visit UNESCO-listed heritage sites. Even closer is the city of Saint-Étienne, and although it is often missing from tourist maps, its mining museum and Cité du Design make for an interesting stop.
On the Auvergne side of Domaine et Château de Valinches, our guests can explore the town of Puy-en-Velay and its famous Black Virgin Mary. Thiers, the world capital of cutlery, and Clermont-Ferrand at the foot of the Auvergne volcanoes, are also worth visiting.
2023-2024 programme of events taking place in Auvergne-Rhône-Alpes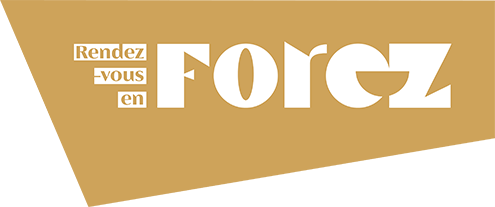 Because Forez is not just a destination:
it is a land of contact that gently challenges us
to discover its treasures and inhabitants.